Maps have influenced the environmental, economic and political fortunes of persons of African descent in the past and will continue to do so in the future...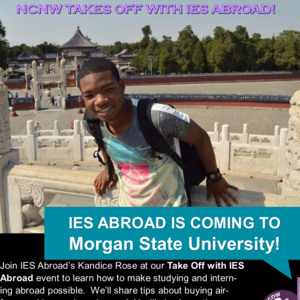 Interested in studying abroad but don't know where to start? Looking for more information on scholarships and travel grants? Come join the National Council...
Morgan faculty representing the humanities, behavioral and social sciences, and STEM fields will discuss "water matters" in different contexts. Water carries...
Recent Events