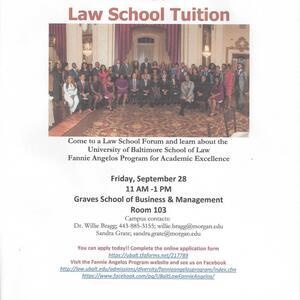 In partnership with the Center for Continuing and Professional Studies, the University of Baltimore School of Law is hosting a forum to discuss the...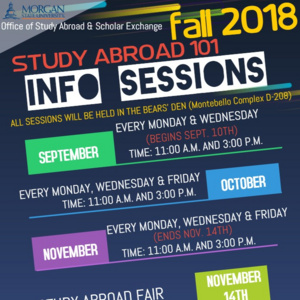 What is study abroad? How does it work at ​Morgan State? Where do I even start? Get started with our Study Abroad 101 sessions! This session is designed to...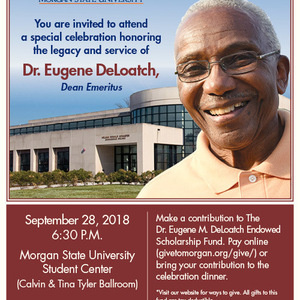 You are invited to attend a special celebration honoring the legacy and service of Dr. Eugene DeLoatch, Dean Emeritus. September 28, 2018 6:30 P.M. ...