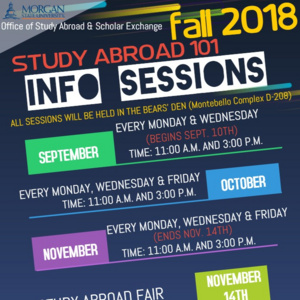 What is study abroad? How does it work at ​Morgan State? Where do I even start? Get started with our Study Abroad 101 sessions! This session is designed to...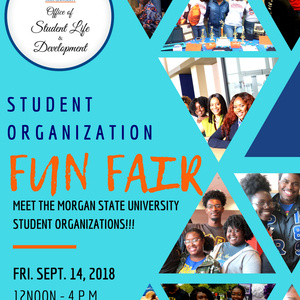 The Office of Student Life & Development will be hosting its annual Student Organization Fun Fair on Friday, September 14, 2018, at 12:00pm to 4:00pm on the...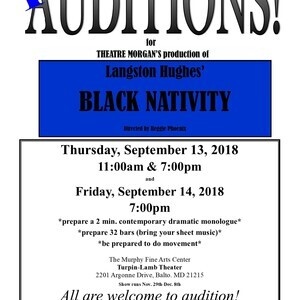 Theatre Morgan is holding auditions for Langston Hughes' BLACK NATIVITY directed by Reggie Phoenix Thursday, September 13, 2018 11:00am &...