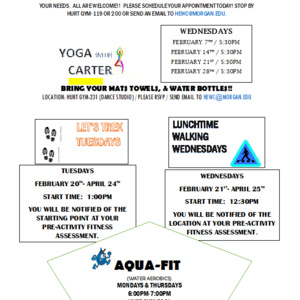 The Health & Wellness Series' objective is to improve or maintain one's mental and physical fitness. With each component, flexibility, balance, aerobic...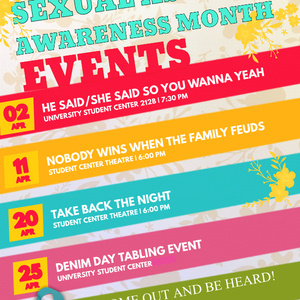 The Office of Diversity & EEO in collaboration with various University Partners will be sponsoring events throughout the month of April in recognition of...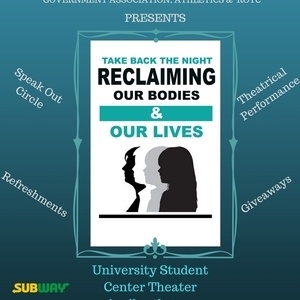 Take Back the Night is an international event, with marches and rallies occurring around the world since 1976. Morgan State University has celebrated Take...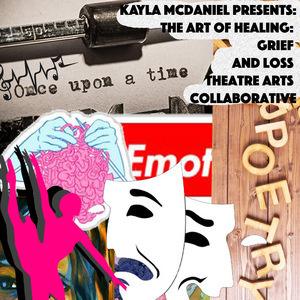 With recent losses on Morgan State University's campus Kayla McDaniel Presents The Art of Healing Theatre Arts Collaboration for her Senior Project ft...